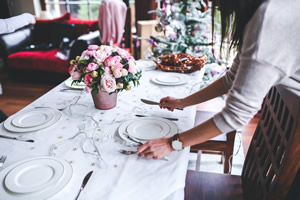 Christmas is a time of LOVE to spend with family and friends. In Darwin the 25th December is a day to reflect and be thankful for family and friends. In 1974 Darwin was ripped apart on Christmas Eve and Christmas Day by Cyclone Tracy.
So every Christmas Day since is very special for Darwin and it's population. And if you are in Darwin for Christmas as a local or visitor please do share that sense of community around!
For Christmas it should be warm. It is the wet season up in the top of the Territory and it could include storms and rain. It can also be quite humid!
There are some super venues in Darwin town centre and down at the Harbour. We have some great ideas for you. Whether it is a Christmas Party for a work break up or it is dining on Christmas Day.
Whatever you do make sure you crack a bon bon and Merry Christmas.
Christmas Day Lunch and Christmas Party ideas Darwin 2023
Christmas is about see food and eat it. If you are in Darwin there is no fresher seafood. And the beauty of that is you can still have a traditional Christmas meal or for the fisherman's basket options. Darwin has great restaurants, hotel and venues. If it's a Christmas party or Christmas day lunch you are planning hopefully this information helps.
Christmas Parties at Shags

Give your Christmas function an Irish twist at Shenannigans this festive season. The team at Shag's can cater to your needs with private and semi-private spaces plus not one but 2 Christmas Menus (Buffet and Set Menu). And if that doesn't suit you they also have a platter menu to choose from.

Website

|

Email

Christmas Day Luncheon

Ho Ho Ho it's Christmas so come down to Wharf One and enjoy a superb Christmas Luncheon and take the hassle out of all the preparation. A buffet Santa would be happy with and merry drinks aswell. Children most welcome. A great location and great food!

Website

|

Email

Christmas Parties

Great location and fabulous options for packages and rooms for your office or work Christmas Party. Give our team a call and discuss your requirements to make sure everyone in the office feels like ... now that's a great Christmas party!

Website

|

Email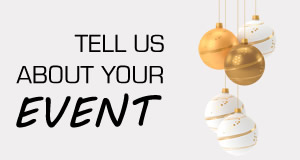 Go for the Big Days in Darwin
Everything is BIG in the Northern Territory. And after Christmas the next Big Day is New Year's Eve. So make sure your end of year party plans are cross checked on the ideas for NYE Darwin.